This is another tune from Southern Harmony for which Walker, the 1835 editor, lists a composer: Robert Boyd. Here's a couple links to info about him: https://hymnary.org/person/Boyd_R and https://hymnology.hymnsam.co.uk/r/robert-boyd. I can't find any clue to why he might have named this tune New Orleans!
Here's a scan of the tune in Southern Harmony itself–remember, the melody is in the tenor.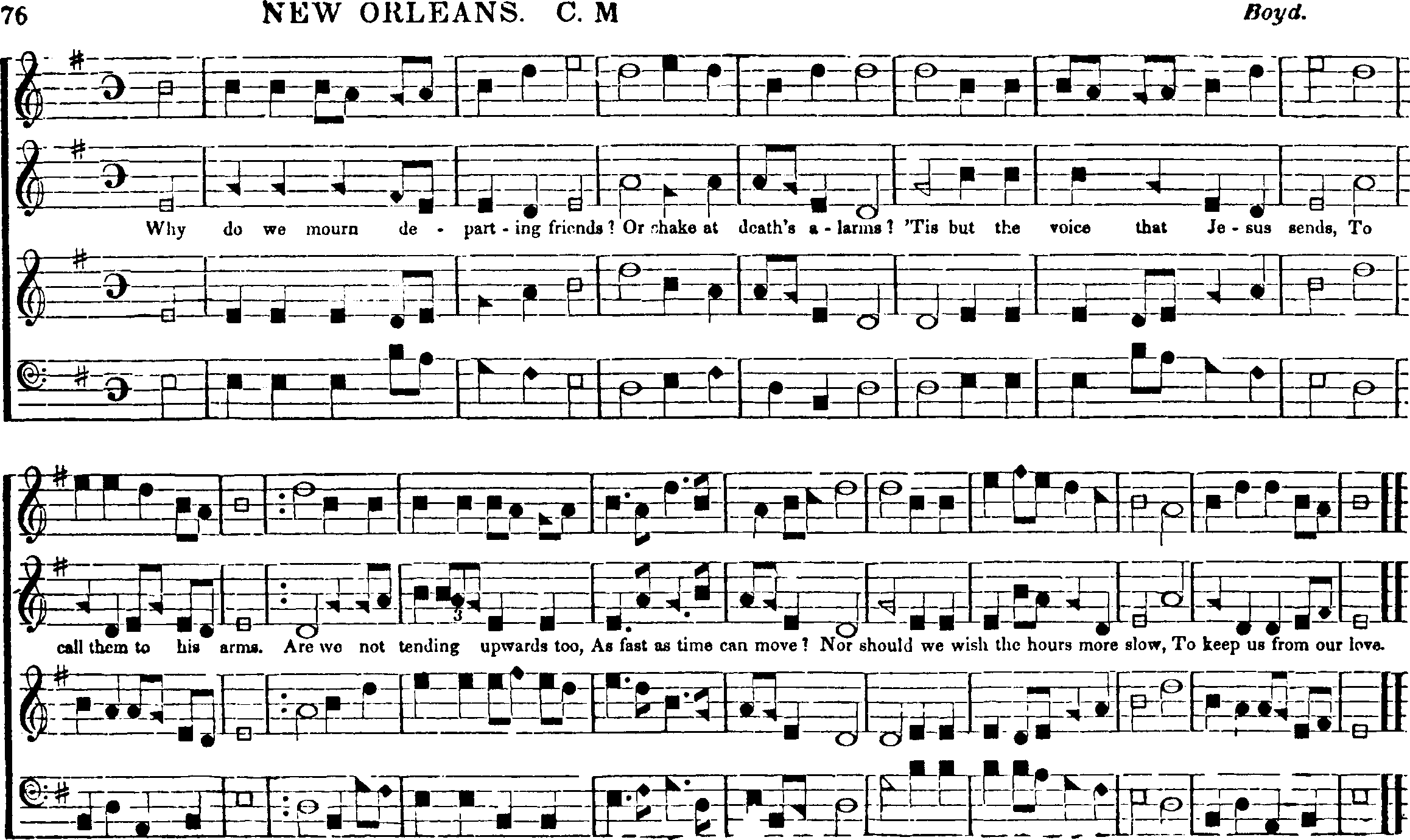 Here's a link to a little better understand of the four-note shaped-note system (there's also a 7-note system, which this is not): https://www.britannica.com/art/shape-note-singing.