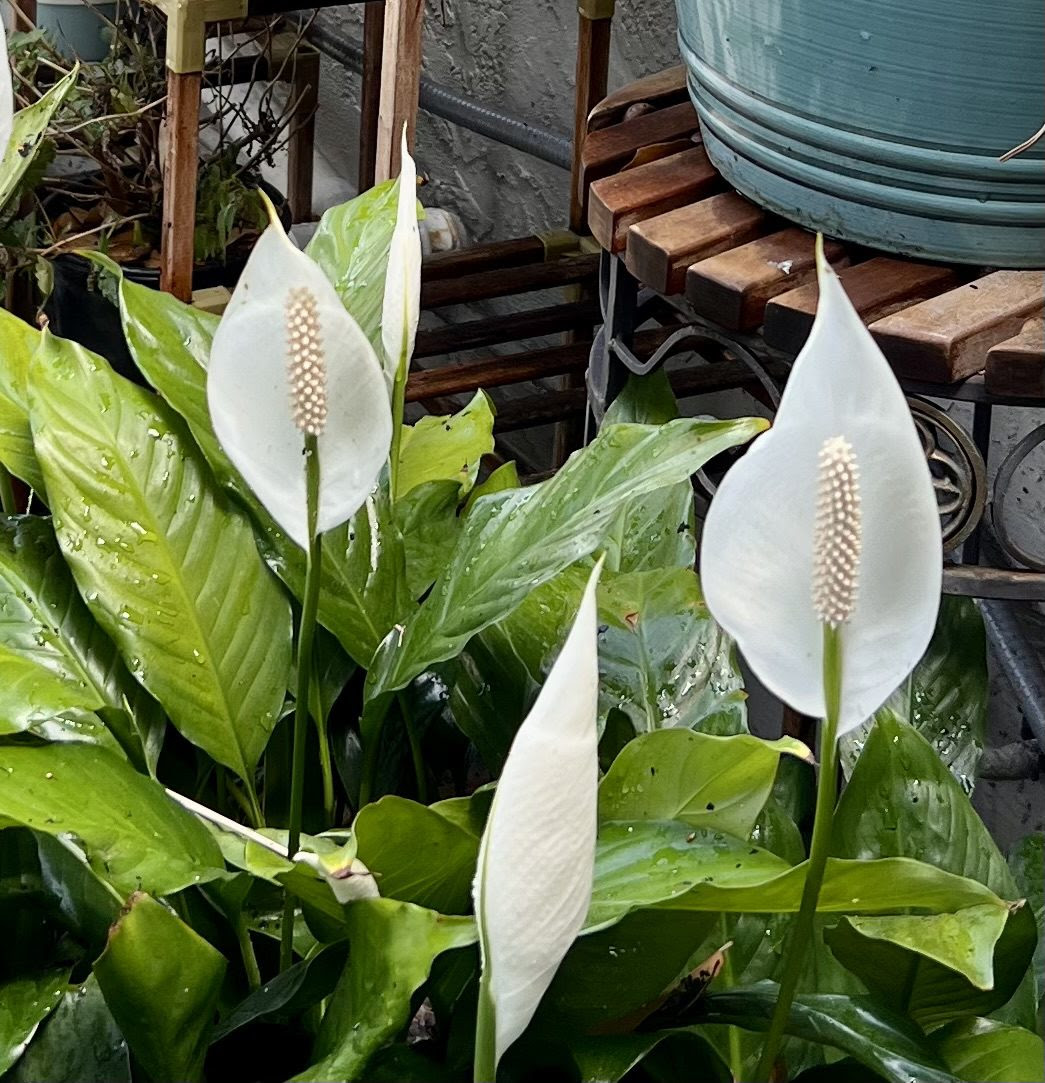 This Sunday

This Sunday: This Sunday is the Sunday after Easter. It is traditionally called 'low' Sunday because attendance is usually much lower than it was the week before on Easter. This 50 or so member congregation had 64 people in worship for Easter. What a marvelous celebration. In the early church, every Sunday was considered a celebration of the resurrection, so please know that you are welcome to be part of celebrating the resurrection again this Sunday!
The service will involve the echoes of Easter themes and the beautiful story of Thomas whom we remember for his faith (and doubt). Take a look at John 20:19-31.

SPECIAL GUESTS THIS SUNDAY

This Sunday, the congregation of Trinity United Church of Christ of St. Petersburg will be worshipping at Lakewood with the LUCC congregation. This is an opportunity for the two congregations to begin to get to know one another as conversations begin between Trinity, Lakewood, and Pilgrim UCC in St. Pete about how the three congregations can work together and support each other.
The Trinity folks are bringing refreshments for after worship.
Childcare is provided at all Sunday services.

Grandma's Lentil Soup

At the Maundy Thursday observance, lentil soup was served for dinner along with a mulberry crumble made with mulberries from the farm where Malcolm Wells works. Several people asked for the soup recipe.
It was also mentioned that lentil soup has become a staple sustaining the people of Ukraine as the sourcing of their food supply has been disrupted by the war there.
Here's the recipe for lentil soup from Kim's Italian grandmother, Grandma Angie.

3 tbsp. olive oil
1 large or 2 small cloves of garlic
1 cup lentils
1 8 oz. can Del Monte tomato sauce (or whatever brand is available)
1 tbsp oregano
2 tbsp vinegar (red balsamic is an option)
salt and pepper to taste
1 cup elbow noodles
water (or vegetable broth)

Brown garlic in olive oil in a 3 quart pot.
Put aside until cool.
Examine lentils and remove any foreign particles. Wash well under cold water.
Add tomato sauce to garlic and oil. Then add lentils, oregano, salt, and pepper.
Fill pot 3/4 full with water (or vegetable broth can be used). Cover and simmer for 1 1/2 to 2 hours.
Then add vinegar and noodles. Cook an additional 10-12 minutes.
Serves 6.
[For ceci bean soup, replace oregano with rosemary.]
LUCC Book Talk
For almost two years a small group has been meeting each month via zoom. Each member shares the book(s) they have been reading…fiction, non-fiction, current or classics. There is always a wide variety of books shared and discussion is lively. We usually meet on the third Thursday of each month. Rev. Kim issues the zoom invitation. We would love to have you join us!!! NEXT BOOK TALK: Thursday April 13 at 6:30. Zoom link: https://us02web.zoom.us/j/2700683648
Florida UCC Women to Host Retreat
LUCC Dyanne Edds is involved in the women's ministry of the Florida Conference. She can share more information about this upcoming retreat.
93rd Annual FL UCC Women's Conference – All women belonging to a UCC church are invited to attend the 93rd Annual FL UCC Women's Conference, May 5-7 2023 at San Pedro Conference Center in Winter Park, FL.
Registration deadline is April 1, 2023. More information as well as registration forms can be found on the FL UCC Women's website: Register here: https://www.uccfla.org/floridauccwomen
Religious Leaders for Reproductive Choice
LUCC pastor, Kim Wells, has been recruited to participate in a demonstration on Monday morning April 17 in Tallahassee. The rally is a gathering of religious leaders witnessing to the Florida Legislature that there are people of faith, faith leaders, in fact, who fully support the rights of women to access the full spectrum of reproductive health care options, including abortion. A woman deserves to have the right to make her own health care decisions. This is a personal matter that should not be fraught with interference from the state or national government. While the laws may not be changed any time soon, we must make sure that our voices are being heard.
https://www.ucc.org/history-will-grind-you-into-dust-ucc-gmp-blasts-desantis-appointees-as-new-college-faces-authoritarian-takeover/
St. Petersburg Museum of History Offers Civil Rights Exhibit
Rev. Wells was part of a clergy tour of a new civil rights exhibit at the St. Petersburg Museum of History. The display, "Civil Rights in the Sunshine State" provides history and information about the civil rights movement in Florida. We often hear about Mississippi and Alabama but there was also a vibrant civil rights movement in Florida. Learn about it at this new exhibit. Feb. 25-June 8.
Guided Labyrinth Walks Wednesday Mornings at 9:00 a.m.
Each week there is a guided labyrinth walk on the outdoor labyrinth at the church. It is a time of prayerful faith sharing, and a time to listen more deeply to our spiritual lives.
In case of rain, the walks are held on Thursday morning.
Also, the readings and prayers used each week at the guided walk are put in the mailbox by the labyrinth for use during the week.
The labyrinth is on the church grounds near the southwest corner of the church property. It is available for use at all times.
Family Promise NeedsA New List This Week
Family Promise, a local ministry to houseless families with children, is in need of the following items:
Liquid detergentPull Ups size 5 and size 1Baby wipesSmall bottles of waterEasy carry snacks (please no granola bars or mac and cheese cups)Garbage bagsCleaning supplies (Fabuloso, toilet bowl cleaner, Windex, etc.)Women's deodorantBar soapRazorsShaving creamHand soap
Please bring items to church and place them on the shelves behind the curtain in the hallway.
Toiletries for Celebrate Outreach
Celebrate Outreach is a local ministry with people who are living without shelter in St. Petersburg. An average of 135 people are served each week. LUCC was asked to collect toiletries to be distributed to the community at the meals that are provided on Saturday and Sundays each week.
Celebration Outreach has an ongoing need for men's and women's underwear.Men sizes 30, 32,34Women's sizes 5,6, 7,8.
Also in high demand are socks of all kinds /sizes for both men & women.
Other needed items are Deodorant & disposable razors.
Toothbrushes, toothpaste, disposable razors, bar soap, wash cloths, deodorant, feminine hygiene items, travel size creams, shampoo, body wash, individual packets of Kleenex, hand wipes, toilet tissue, and paper towels are always needed as well.
Many thanks to Janet Blair and Jim Andrews for taking the donations to Celebrate Outreach.
Inkjet Recycling
The church is continuing to collect used inkjet cartridges. They are sent to a recycler and the church receives payment for the cartridges provided. So, don't throw out your cartridges. Bring them to church. Not only do they get recycled but they provide income for the ministry of the church.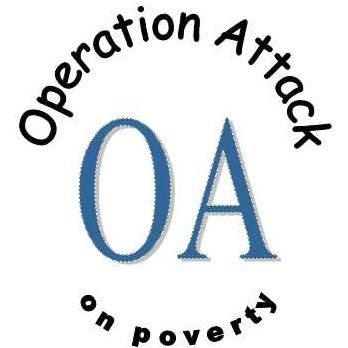 Operation Attack Update
OA needs donations of cereal/oatmeal, mac and cheese, pasta sauce, peanut butter, canned meat, fruit, soup, and vegetables. Donations may be placed on the shelf in the hallway at church. Many thanks to Owen Blair-Catala for seeing that the donations are received by Operation Attack.
USEFUL LAKEWOOD LINKS
Sermon and Reflection TextsLakewood UCC YouTube ChannelLakewood UCC on TwitterLakewood on FacebookLakewood on Instagram
For the above church website links, please note the "Older Posts" button near the bottom of each page.
You can stream Hilton's music and videos for free at http://hiltonkeanjones.com/look-listen/ as well as purchase his CDs and digital albums there.
April Birthdays
April 16 Zachary Blair-Andrews
Are any church family birthdays missing? Please contact the Church Office!
Circle of Concern
Samantha Wassmer and familyThe family and loved ones of Lorne PalmerErik JohnsonAnn Quinn is under Hospice careJanet Hall
All those suffering from COVID-19 and all healthcare workers, Schools: Students, families, teachers, and staff
Weekly Update
If you are involved with an activity or event that you would like to share with the LUCC family, please send the information to the Church Office by Wednesday. Please provide the information in paragraph form with pertinent details and links. THANK YOU!
RECENT WEBSITE POSTS
Easter at Lakewood music playlist April 10, 2023Easter at Lakewood April 10, 2023Sermon 4.2.23 Palm Sunday April 5, 2023Weekly Update 3.31.23 March 31, 2023
Copyright (C) 2023 Lakewood United Church of Christ. All rights reserved.
You are receiving this email because you opted in via our website.

Our mailing address is:Lakewood United Church of Christ2601 54th Ave S On land originally inhabited by the Tocabaga
St Petersburg, FL 33712-4709
Add us to your address book

Want to change how you receive these emails?
You can update your preferences or unsubscribe
Credits:
Images of soup, stack of books, birthday cake, and printer from Freepik.com
Copyright (C) 2023 Lakewood United Church of Christ. All rights reserved.
You are receiving this email because you opted in via our website.

Our mailing address is:
Lakewood United Church of Christ2601 54th Ave SOn land originally inhabited by the TocabagaSt Petersburg, FL33712-4709