ONE GREAT HOUR OF SHARING
This Sunday, LUCC will receive the national UCC special offering, One Great Hour of Sharing. This offering is used in partnership with faith communities and interfaith organizations in the US and around the world to do good where it is most needed. The theme this year is "It's Time to Share." This theme is inspired by Galatians 6:9-10 from The Message by Eugene Peterson: "So let's not allow ourselves to get fatigued doing good. At the right time we will harvest a good crop if we don't give up, or quit. Right now, therefore, every time we get the chance let us work for the benefit of all. . ."
The OGHS offering is a wonderful opportunity to work together for the benefit of all. Special envelopes are available at church for your use on Sunday.
In honor of mothers who seek to provide for their families and create a world where all children can flourish, this special offering will be received at LUCC on Mother's Day, May 14.
This Sunday
This Sunday is Mother's Day. During the service there will be an opportunity to name those who have embodied mothering love in our lives.
Childcare is provided at all Sunday services.
Summer Sundays Ahead
For the Sunday services this summer, Rev. Wells would like to hear from you! What would you like to hear a sermon about? Is there a theme or a topic or a scripture lesson or an issue or a story that is of interest to you? Kim would love to hear from you and she will plan the summer services around your requests. Send an email or fill out a form at church and give it to Kim.
2023 Financial News
In February 2023 it became clear that Lakewood UCC faced serious financial challenges. A Congregational Meeting in February elicited support for planning our first six months of the year, with a review to follow in late June A motion to request one-time special offerings from individuals resulted in generous contributions. Within a month, eleven members had contributed a total of $10,500 and one anonymous donor committed to donate $2000. In addition, 31commitment forms for 2023 giving were returned to the church. To date, 26 forms accounted to a total of $48,144 and five were returned with one-time donations amounting to $600.
Submitted by Financial Secretary Lucille Ruga
Congregational Meeting Ahead
There will be a congregational meeting following morning worship on Sunday June 25. This is a special called meeting to discuss a financial plan for the church for the second half of 2023.
Congratulations to Jackson Cosper
Jack Cosper, son of Chip and Dana Cosper, will be graduating from Lakewood High School Center for Advanced Technology on Wednesday May 17. Congratulations to Jack and to Chip and Dana!
Climate Card Project Coming Soon
The national UCC has invited churches around the country to join in sending cards about climate change to Congress. LUCC will be participating in this campaign which has been developed by Rev. Well's son-in-law, Andy Wells-Bean, who works for the Creation Justice office of the National United Church of Christ.
Look for cards to sign soon!
Pentecost Ahead
Pentecost is the Sunday 50 days after Easter which is a celebration of the Holy Spirit being given to the community of followers of Jesus enabling them to become the church of Jesus Christ. This year Pentecost falls on Sunday May 28.
The liturgical color for Pentecost is red, so wear red if you can.
The story of Pentecost in Acts mentions the spirit appearing like a flame upon each of Jesus' disciples. This year you are invited to bring a candle to church as we celebrate the presence of the Holy Spirit in the LUCC faith community.
LUCC Book Talk
This is an opportunity to hear what others have been reading and to share what you have been reading. Everyone welcome!
NEXT BOOK TALK: Thursday May 25 at 6:30. Zoom link: https://us02web.zoom.us/j/2700683648 Please note change of date for May.
PTL Discussions Begin
This coming week, conversations will begin between Pilgrim UCC, Trinity UCC, and Lakewood UCC, all in St. Petersburg, about how the three churches can work together and support each other. This promises to be an exciting process that will lead to a stronger UCC presence in this area.
Guided Labyrinth WalksCHANGE OF TIMEfor Guided Labyrinth Walks Wednesday Evenings at 7:00 p.m.
Each week there is a guided labyrinth walk on the outdoor labyrinth at the church. It is a time of prayerful faith sharing, and a time to listen more deeply to our spiritual lives.
Beginning, May 10, the weekly guided labyrinth walk will be held on Wednesdays at 7:00 p.m. There are several factors that have led to this change including the construction on the property next to the church. All are welcome!
The first evening labyrinth walk was held this week. It turns out the labyrinth is bathed by the colors of the setting sun in the evening. It is a gorgeous time of day to walk!
In case of rain, the walk will be held the following evening, Thursday, at 7 p.m.
Also, the readings and prayers used each week at the guided walk are put in the mailbox by the labyrinth for use during the week.
The labyrinth is on the church grounds near the southwest corner of the church property. It is available for use at all times.
Toiletries for Celebrate Outreach
Celebrate Outreach is a local ministry with people who are living without shelter in St. Petersburg. An average of 135 people are served each week. LUCC was asked to collect toiletries to be distributed to the community at the meals that are provided on Saturday and Sundays each week.
Celebration Outreach has an ongoing need for men's and women's underwear.Men sizes 30, 32,34Women's sizes 5,6, 7,8.
Also in high demand are socks of all kinds /sizes for both men & women.
Other needed items are Deodorant & disposable razors.
Toothbrushes, toothpaste, disposable razors, bar soap, wash cloths, deodorant, feminine hygiene items, travel size creams, shampoo, body wash, individual packets of Kleenex, hand wipes, toilet tissue, and paper towels are always needed as well.
Many thanks to Janet Blair and Jim Andrews for taking the donations to Celebrate Outreach.
Inkjet Recycling
The church is continuing to collect used inkjet cartridges. They are sent to a recycler and the church receives payment for the cartridges provided. So, don't throw out your cartridges. Bring them to church. Not only do they get recycled but they provide income for the ministry of the church.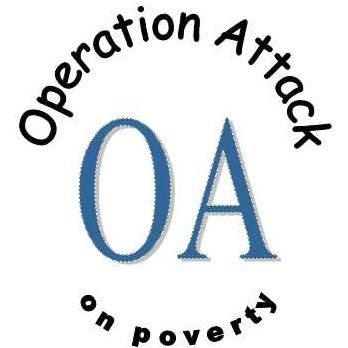 Operation Attack Update
Operation Attack is an ecumenical food pantry located at Lakeview Presbyterian Church.
The current need is for canned fruit.
USEFUL LAKEWOOD LINKS
Sermon and Reflection TextsLakewood UCC YouTube ChannelLakewood UCC on TwitterLakewood on FacebookLakewood on Instagram
For the above church website links, please note the "Older Posts" button near the bottom of each page.
You can stream Hilton's music and videos for free at http://hiltonkeanjones.com/look-listen/ as well as purchase his CDs and digital albums there.
MAY Birthdays
May 2 Mark GibsonMay 7 Angela Wells-BeanMay 8 Emily GibsonMay 9 Julian RicciardiMay 11 Colleen CoughenourMay 15 Christy MartinMay 16 Bill ParsonsMay 25 Danielle Hintz
Are any church family birthdays missing? Please contact the Church Office!
Circle of ConcernYvonne Riesen who took a fall and is in the hospitalBarbara Donohue's friend, KelseyJeff Wells and family over the death of his brother, Frank WellsErik JohnsonAnn Quinn is under Hospice careJanet HallSchools: Students, families, teachers, and staffCaregivers
Weekly Update
If you are involved with an activity or event that you would like to share with the LUCC family, please send the information to the Church Office by Wednesday. Please provide the information in paragraph form with pertinent details and links. THANK YOU!
RECENT WEBSITE POSTS
Music for Sunday, Mother's DayMay 8, 2023Bulletin 5/7/23May 6, 2023
Credits:
Images of congratulation, soup, thank you, stack of books, birthday cake, and printer from Freepik.com